The same classes that are offered in your boardroom, or at our premises, are available online.
If you want to study French, improve your English, or enhance your accent, all that is necessary is a webcam, internet access, and being familiar with using different technologies, eg: Skype, Zoom, Teams, PDFs, emails.
The programs, although virtual, permit students to orally and visually participate in classes led by an instructor.
Our experienced instructors know how to successfully conduct online classes, creating an outstanding learning experience.
The instructors teach the classes in real-time, interacting directly with the participants, using various props when necessary to provide visual backups.
Included in the training, free of charge, are PDF workbooks, online notes, email communications, corrections and any additional support that is helpful.
Call or email us to set up your no obligation consultation and complimentary assessment today!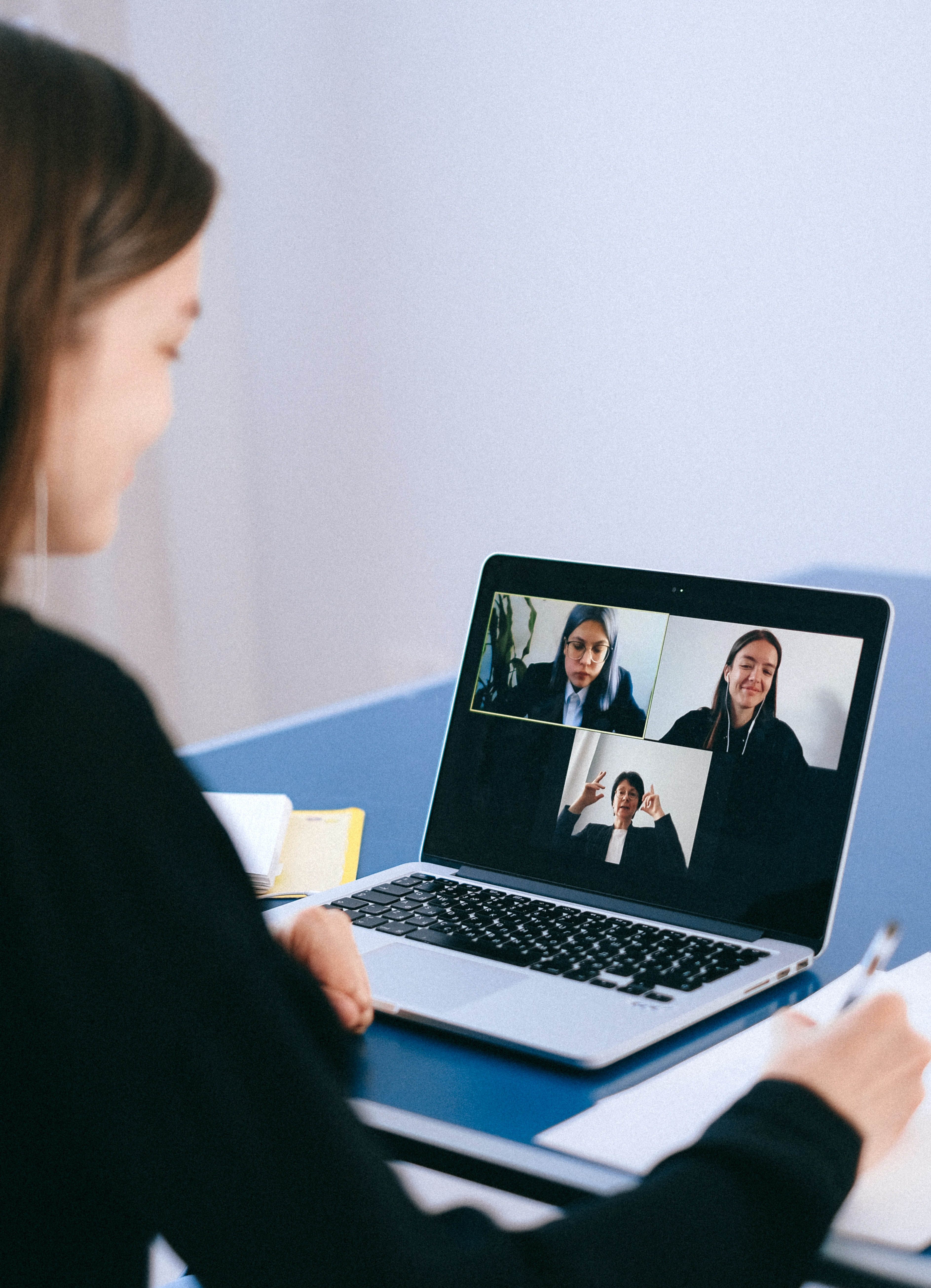 Testimonial
"I'm very glad to have been a student with ELC Canada! I started my lessons in October 2019 two times per week. When I started, my level of English was intermediate/basic. During the firsts lessons, the instructor asked me about the methodology that I preferred. In my case, we started to work with conversation and then grammar. We arranged 75% of the time used for conversation and the other 25% of the time used for grammar. The instructor was accommodating and adjusted her schedule according to my requirements. She was always flexible with adjusting the schedule. After five months, we started e-lessons because of the COVID-19 situation. The lessons continued normally; we never changed the schedule or the program. My instructor is the best! She has a lot of knowledge and her patience and kindness make all the difference. After eight months, my level of English is Intermediate/Advanced. I'm very thankful to my instructor."
- L. Simonetti